SAE 5W-30 FULL SYNTHETIC MOTOR OILS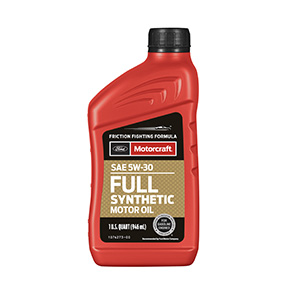 Motorcraft® SAE 5W-30 Full Synthetic Motor Oil is a premium-quality passenger car motor oil recommended by Ford Motor Company meeting warranty requirements. It is API Certified for gasoline engine service ILSAC GF-5 and meets API SN/Resource Conserving
Motorcraft® SAE 5W-30 Full Synthetic Motor Oil is manufactured with high-viscosity index, premium-quality, synthetic base oils that provide good high temperature and low temperature performance. It helps minimize engine deposits and wear, protect against high-temperature oxidation and turbocharger deposits, low-temperature gelling, rust corrosion and foaming. The friction-reducing technology in this motor oil provides superior wear protection and energy conserving characteristics, which result in significant improvement in fuel economy when compared to SAE 10W-30 motor oils
Refer to the Motorcraft® SAE 5W-30 Full Synthetic Blend Motor Oil product data sheet at the link below or check www.motorcraft.com and www.fmcdealer.dealerconnection.com for additional information. For SDS information call 1-800-448-2063
Note: SAE 5W-30 Full Synthetic Motor Oil is available in bulk quantities at substantial savings. Use of bulk oil products is environmentally proactive. Contact your FCSD Aftermarket Account Manager, an approved Motorcraft® Bulk Oil Distributor, or www.Motorcraft.com for details.
Specifications

Motorcraft® Part Number

XO-5W30-Q1FS

XO-5W30-DFS

Specification Number

WSS-M2C946-B1

WSS-M2C946-B1

Size

1 Qt.

55 U.S. gal.

FIR No.

200010

200010

Unit Pack

1

1

Sell Pack

12 (Case Qty.)

N/A
SDS: 200010
MOTORCRAFT WARRANTY
A Warranty as strong as our parts
Every warranty is for 2 years with unlimited mileage and includes labor. That's Motorcraft strong.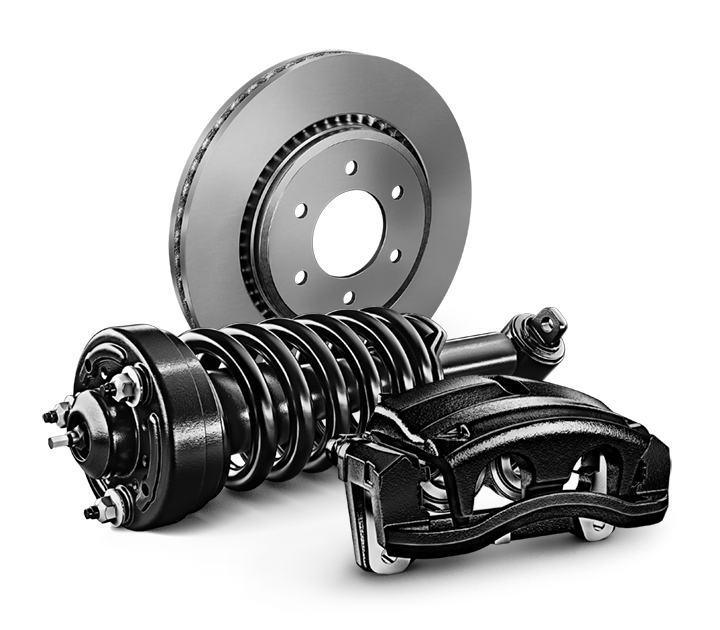 FIND WHAT YOU NEED
Locate Motorcraft parts