HUB AND BEARING ASSEMBLIES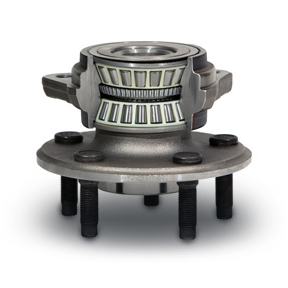 Original equipment-specification hubs and bearings for Ford and Lincoln vehicles
Testing, engineering and manufacturing tolerances held to 25 microns – three times thinner than a piece of paper – compared with some competitors at 250 microns
Optimized sealing effect and a low torque-to-turn ratio to minimize drag and help increase fuel economy
Special bearing seals to help keep out contaminants, the number one cause of bearing failure
Proprietary technology in the design and assembly process, where applicable, that is difficult to reverse engineer, helps ensure quality and helps reduce comebacks
Patented micro-grinding process, where applicable, that helps ensure the smoothest possible hub and rotor interface while helping to avoid premature brake wear and vibration
Helps avoid costly comebacks from pad, rotor or suspension parts problems that aftermarket replacement hubs may contribute to
Meets original equipment test specifications for each specific application
Ford Parts hubs don't compromise quality
Triple-sealed bearing assembly

Lubed-for-life original equipment hub units provide excellent sealing performance

Integral bearing races

Specifically designed to each application, no one-size-fits-all solution

Precision forging

Materials, engineering and production processes minimize any possibility of the hub cracking

Micro-ground hub-to-rotor mating surface

Tolerances held below 25 microns to help prevent noise and vibration

Wheel studs

Original equipment specifications minimize any possibility of the hub cracking

Precision ABS sensor ring and sensor

Original equipment ring and pigtail feature high-strength polymer and copper wiring for positive connections and conductivity, providing excellent ABS signal

Tapered roller bearings

For high load rates when specified
What happens when disc thickness variation is too high?
Genuine Parts hubs are micro-ground to help ensure the smoothest possible interface for nesting/mating with the rotor. Any runout wobble or imperfection on the rotor mounting surface of a hub, such as some found in the aftermarket, can be magnified by two times in the brake pad and cause premature wear and comebacks.
Ford Motor Company Genuine Parts Hubs
Motorcraft® Chassis and Suspension System Components
MOTORCRAFT WARRANTY
A Warranty as strong as our parts
Every warranty is for 2 years with unlimited mileage and includes labor. That's Motorcraft strong.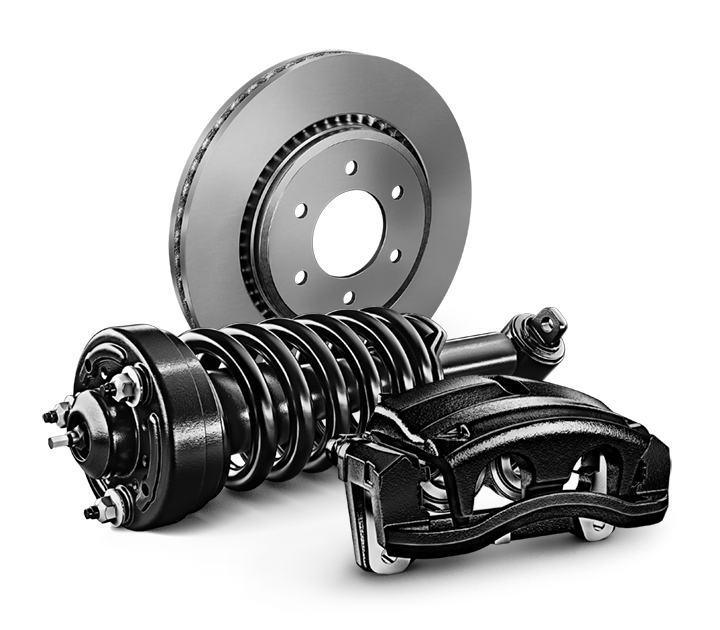 FIND WHAT YOU NEED
Locate Motorcraft parts