HELPFUL ARTICLES OF INTEREST
NEWS & TIPS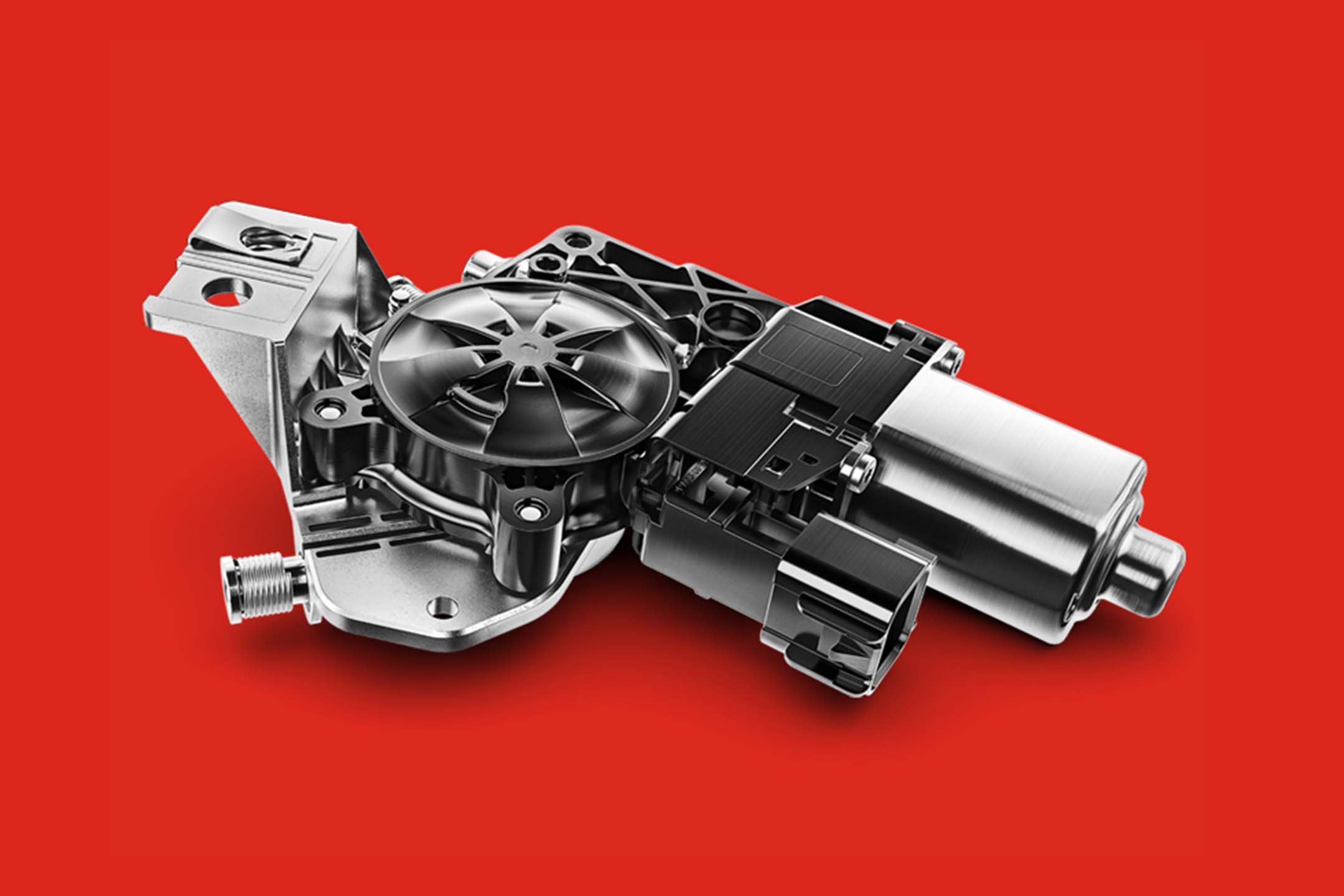 The upside of going with quality window lift motors.
Motorcraft® is expanding coverage of its line of window lift motors with 14 new parts numbers. As always, it offers OEM fit and quality at a competitive price for Ford and Lincoln vehicles.
Innovation, upgrades and rigorous durability testing help ensure long-lasting performance and easy installation. The direct-fit wiring harness needs no splicing. OE connections help deliver reliable electrical connections. All the mounting hardware comes in the box. And attachment points match vehicle mounting points with precision.
The high-torque motors are lubed during assembly for quiet operation and, thanks to their power, help prevent premature failures caused by adverse weather or worn linkage.
These motors are made of 100 percent new parts and engineered to meet Ford NVH standards, so taking a chance with anything else just doesn't make sense.
In addition to their reasonable pricing, there's no core charge. And they're backed by Ford Motor Company with a two-year limited warranty* that covers unlimited mileage with no commercial exceptions.
New Motorcraft window lift motors are available nationwide at Ford and Lincoln Dealers, independent distributors and automotive parts retailers.
*Limited labor costs. See seller for a copy of the limited warranty.
Motorcraft® is a registered trademark of Ford Motor Company.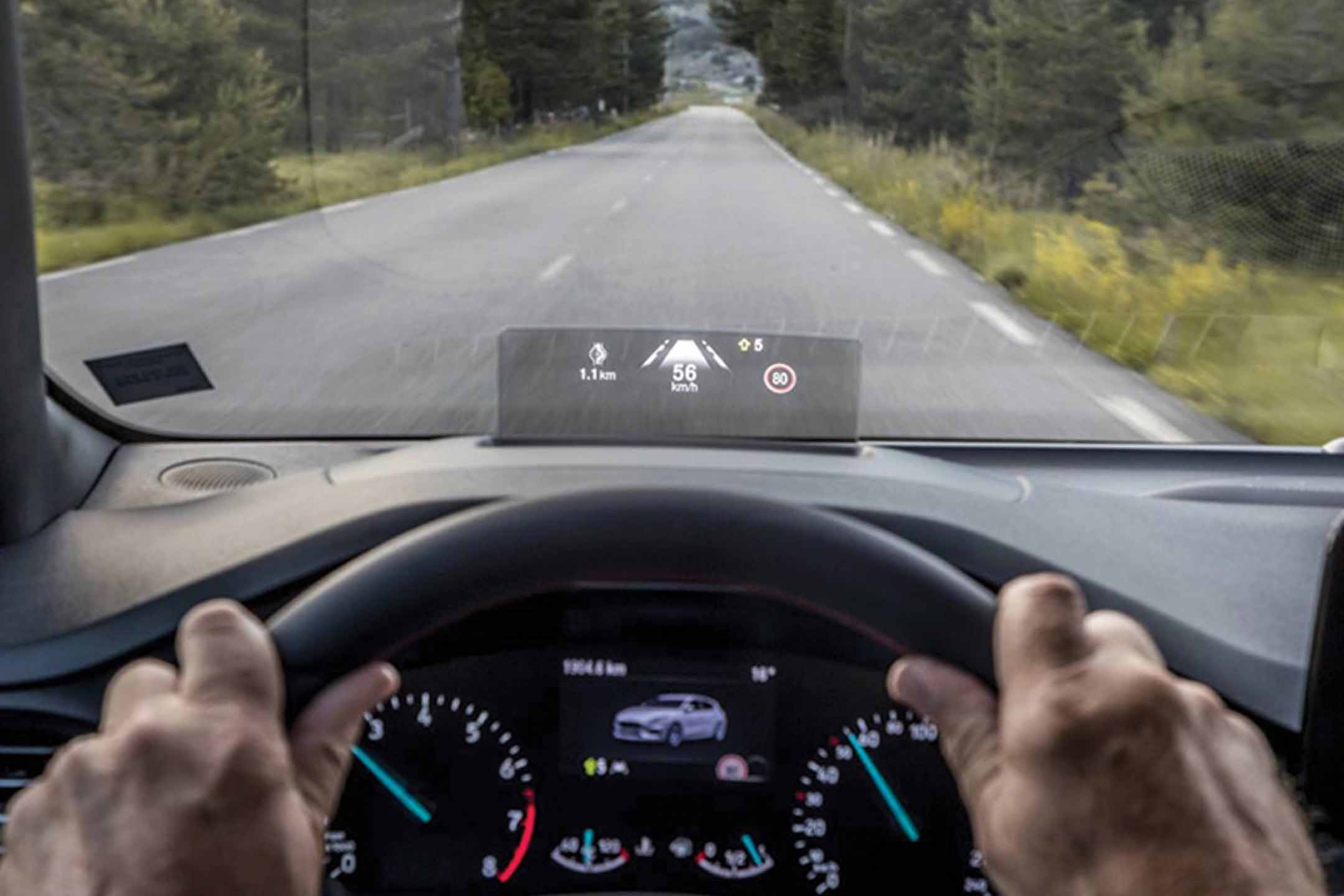 MIG Plug Welds Secure A-Pillar, Windshield Installation
Replacing the A-pillar on a 2013 and later Ford Fusion can involve removing laser welds in the windshield flange area that interfere with removing the A-pillar. The new A-pillar must then be welded in the windshield flange area, and MIG plug welds can be substituted for the laser welds in this application, spaced roughly 25 mm between plug welds.
Begin the job by heating the offending laser welds and removing any trace of them, aggressively cleaning the metal surfaces to present bare metal surfaces where the MIG plug welds will be installed. Later-model A-pillars will have flanges added to allow good mounting to the vehicle, so drill or punch 7.5 to 8 mm holes in the bracket sheet of metal spaced about 25 mm to 40 mm apart, or ideally wherever the original spot weld was. After making sure everything is clean, clamp the flange sheet onto the body back sheet.
It is good to test weld two pieces of the same metal together away from the vehicle, before taking on the whole pillar, to make sure the test weld is sound and has penetrated through both sheets. Special clamps are available to hold the flanges' base metal together, with space in the middle for the torch to weld the plug weld. The rear face of these clamps is offset so it can fit over flanges. Hold the welding torch wire in the center of a hole (not at the edge of the hole and not at an angle) to avoid creating a weak weld that might not penetrate into the back sheet.
Begin welding in this upright position and keep the welder that way until the hole is almost full of weld. Then move the welder outward in ever-increasing circles until the plug weld is done. The MIG welding machine power should be the same as that used for most other welding, since the metal sheets are the same thickness.
This weld penetration is needed, where the molten pool is just breaking out of the reverse of the back sheet and both sheets are securely welded together.
Install correct windshield and relevant accessories
If installing or reinstalling the Fusion windshield, be aware that the windshield is a very important structural part of the vehicle, contributing to the strength of the roof and A-pillars, and safety of the driver and passengers in case of a collision. The windshield helps to manage collision energy and is an integral part of advanced safety systems and installing a replacement windshield mandates consideration of many factors.
Ford specifies that if any of the following conditions exist, the fixed glass originally in the vehicle must be discarded and a new fixed glass installed.
The fixed glass is the windshield glass and equipped with a camera bracket.
The fixed glass is the windshield glass and is equipped with adhesive moldings.
The fixed glass is the windshield and equipped with an Advanced Head-Up Display (AHUD).
The fixed glass is RIM encapsulated.
If equipped with a Head-Up Display (HUD) projected on the windshield or a camera bracket, the replacement windshield must have locating pins and spacers to ensure proper alignment. With a head-up display, the windshield must be installed with specific gaps to the A-pillar and roof, as outlined in Ford/ Lincoln workshop manuals.
If equipped with a forward-facing camera, it will need calibration.
When installing, the replacement windshield should be supported by certain additives:

Apply BETASEAL 43538 or equivalent body primer to damaged clear-coat areas that did not expose bare metal. Ford/Lincoln identifies BETASEAL 43538 or equivalent primer.

Ford/Lincoln specifies Motorcraft® Ultra-Clear Spray Glass Cleaner/ZC-23 (ESR-M14P5-A) to clean the inside of the new fixed glass.
Apply either of the following to the new fixed glass: Dow Urethane One Step Glass Primer/ BETAPRIME 5500/5500a/5500SA

Sika Urethane Metal and Glass Primer/Sika 206 G+P
Ford/Lincoln specifies BETASEAL Express Dow Urethane Adhesive and Sika Tack ASAP Urethane Adhesive
Motorcraft® is a registered trademark of Ford Motor Company.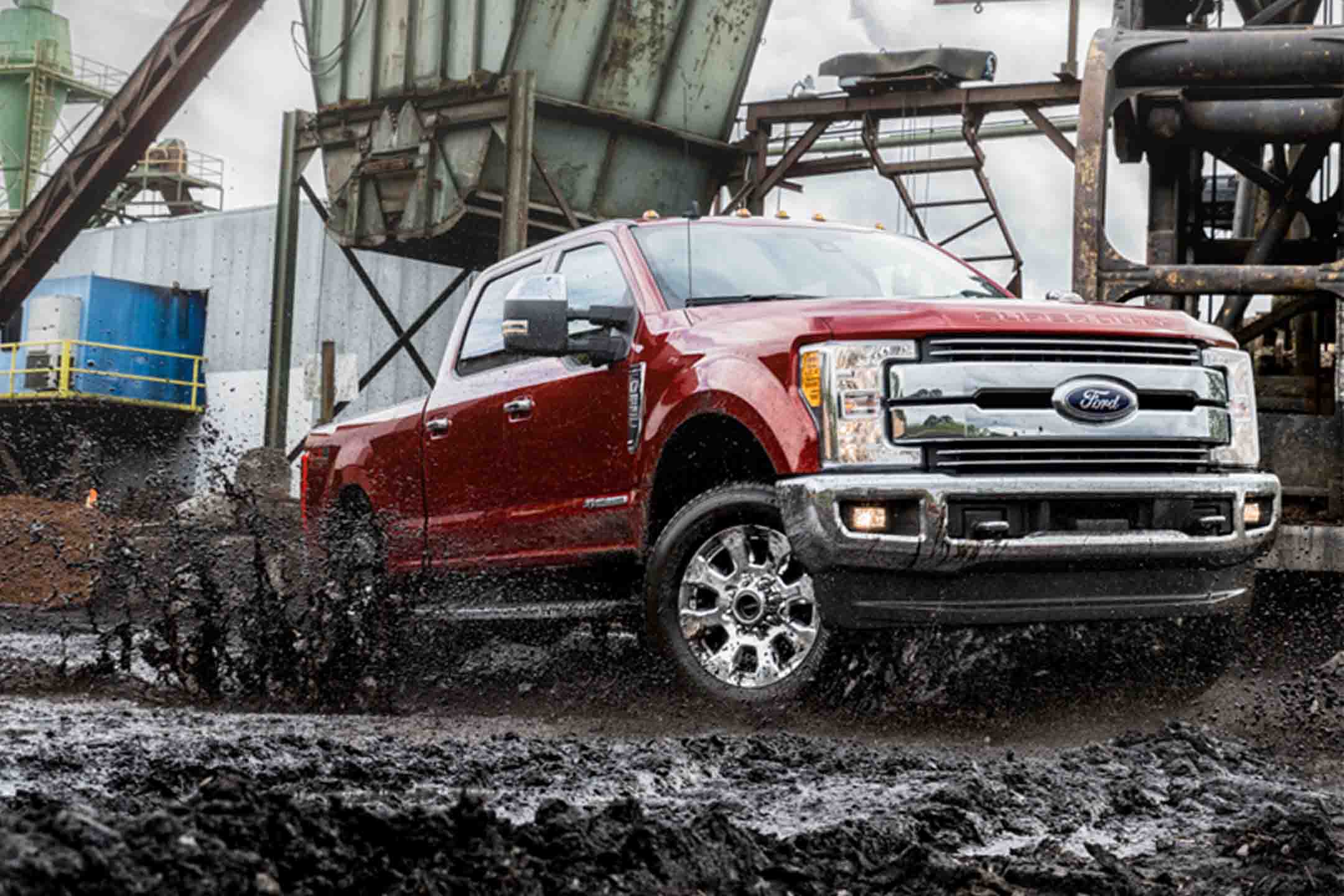 Motorcraft® fuel filters – made specifically for Ford diesel engines
There are a number of important things to consider when choosing a fuel filter for a diesel engine.
Perhaps the most important factor in choosing a fuel filter is to make sure the filter was built specifically for that diesel engine. For example, Motorcraft® fuel filters are built specifically for Ford diesel engines. Because Motorcraft fuel filters meet demanding OE specifications, including the latest Ford engineering enhancements, you can be confident they can help a Ford diesel engine achieve its peak performance.
What to know about diesel fuel contaminants
Anyone who has worked on diesel engines knows how sensitive they are to contaminants. The five major contaminants that commonly affect diesel engines are water, mineral dust, metal particles, soot and organic wax/paraffin-microbial growth. Any of these contaminants can seriously damage a diesel engine.
How the design of a Motorcraft fuel filter protects a diesel engine
The Motorcraft FD-4625 diesel fuel filter for the 6.7L Power Stroke® Diesel engine not only filters dirt and water better than aftermarket diesel fuel filters, but also has a larger filtration capacity than the competition to collect and filter diesel impurities, which helps the engine to maintain peak performance levels.*
The Diesel3Tech+™ filter media in Motorcraft fuel filters provides dual stage filtration to achieve filtration efficiency above 98% for 10 microns, above 99.8% for 30 microns, and filtering particles as small as 4 microns. The primary filter uses four high-performance materials, and the secondary filter adds an additional dual layer filter media.
The hydrophobic plastic mesh in the primary filter and the special coalescent felt layer in the secondary filter remove over 98% of water that passes through the filter. Other aftermarket filters did not perform as well in testing, offering only 65% – 81.2% water removal efficiency, putting your diesel engine at risk.
Additionally, the Motorcraft FD-4625 diesel fuel filter is constructed with conductive resins to aid in electrostatic discharge.
Improved longevity and reduced fuel pump noise. The Motorcraft FD-4625 diesel fuel filter contains air-bleed orifices in the box filter which are not present or obstructed on aftermarket filter offerings. The calibrated air-bleed orifices allow for degassing, which helps improve longevity and reduce fuel pump noise.
Optimal filtration with optimal fuel flow. For a diesel engine to perform at its best, the fuel filter must protect the engine from damaging contaminants without restricting the flow of fuel to the engine. The advanced design of a Motorcraft fuel filter provides a balance of effective filtration, filtering out all five major diesel fuel contaminants, with the benefit of optimized fuel capacity. The result is a diesel engine that is able to achieve its peak performance.
Reducing unwanted ignition sources. To address the possibility of unwanted ignition sources, Motorcraft fuel filters feature a conductive resin that dissipates static electricity, reducing the chance of plastic degradation and/or corrosion, which could lead to spontaneous ignition.  Aftermarket competitor filters utilize standard resin, not conductive, which does not provide the needed electrostatic discharge, putting your engine at increased risk.*
More filter surface. The Motorcraft FD-4625 diesel fuel filter for the 6.7L Power Stroke® Diesel engine has 20% more filter surface than that of the standard aftermarket filter. The reduced filter surface of aftermarket filters leads to reduced life and affects cold start performance.*
Dependable gaskets and welding. To ensure that Motorcraft diesel fuel filters perform to the highest standards, gaskets and welding meet OE specifications and are designed to be tight, strong and durable. The Motorcraft FD-4625 diesel fuel filter for the 6.7L Power Stroke® Diesel engine is constructed with superior welding that can withstand 14 bars of burst pressure, while the aftermarket competitor filter is susceptible to excessive welding flashes, causing risk for part handling, installation and filter media damage when flashes project into the filter.*
All these factors combine to make Motorcraft diesel fuel filters the best choice over competitive filters. Motorcraft diesel filters are designed specifically for the 6.7L Power Stroke® Diesel engine, meet demanding OE specifications, offer more filter surface, deliver superior filtration of the five major diesel fuel contaminants, promote optimal fuel flow, reduce unwanted ignition sources, and feature dependable gaskets and welding. Motorcraft parts are designed to fit right, the first time, and are fully backed by Ford Motor Company. Motorcraft stands behind its products with a limited warranty covering two-year unlimited mileage, labor included** and no commercial exceptions.
Recommended Motorcraft® Fuel Filters for Ford Diesel Engines
For 2010 – 2017 Super Duty® 6.7L diesel engines: Motorcraft FD-4615 Fuel Filter
For 2017, 2018 and 2019 Super Duty 6.7L diesel engines: Motorcraft FD-4625 Fuel Filter
For 2018 and 2019 F-150 3.0L diesel engines: Motorcraft FD-4627 Fuel Filter
*Based on a comparison of Motorcraft FD-4625 vs. generic fuel filter and PTC-PFD 4624 fuel filters.
**Limited labor costs. See seller for limited-warranty details.
Motorcraft® is a registered trademark of Ford Motor Company.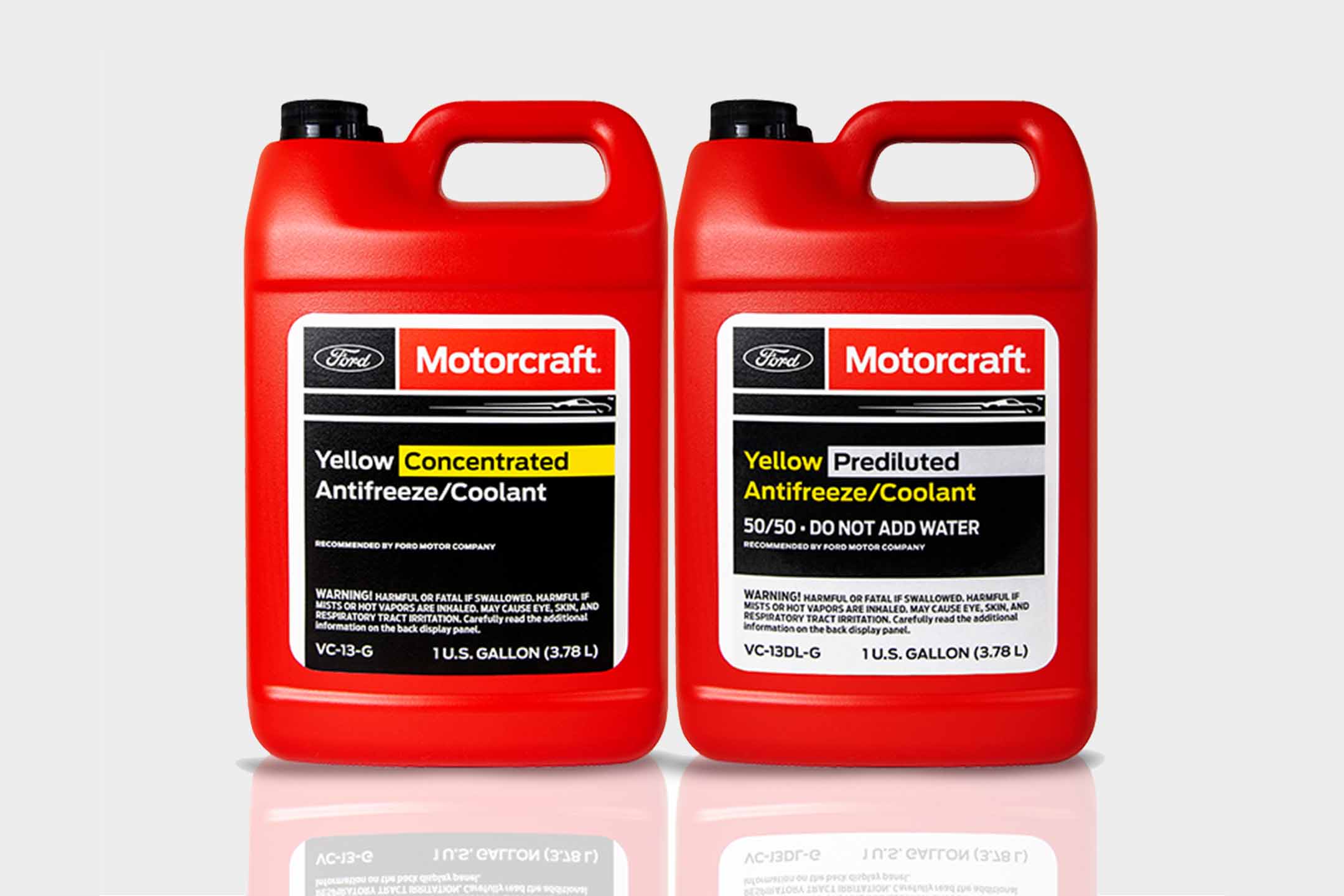 Why Ford recommends Motorcraft coolant
For more than 130 years, the heat generated by combustible gas engines has been kept in check by the invention of the water-cooled engine. Over the years, glycol has been added to the mix, and since then, the refinements haven't stopped.
To keep up with rapidly advancing engine technology, Motorcraft® has a new addition to its line of coolants for Ford and Lincoln vehicles. It's called Motorcraft Yellow Antifreeze/Coolant. This next-generation antifreeze/coolant, which is designed for select 2018–2019 Ford vehicles, has the following advantages:
Immediate corrosion protection
Improved resistance to deposits created by certain chemical reactions
Freeze protection to – 34°F and anti-boil protection to 265°F
Extended coolant life: Initial change-out at 10 years or 200,000 miles and every 5 years or 100,000 miles thereafter
Meets Ford Motor Company warranty requirements*
Motorcraft continues to offer a full line of coolants for older Ford vehicles, broken into three main types:
Conventional (inorganic) – Initial service life is 45,000 miles, then every 30,000 miles.
Organic Additive Technology – Designed for an initial service life of 100,000 miles and then every 50,000 miles.
Hybrid – Features both organic and inorganic chemistry. The particular service period for a hybrid's coolant is determined by its specific chemistry.
Keep in mind that there are many coolants on the market labeled "all makes, all models." However, Ford Motor Company does not recommend the use of these types of universal coolants in its vehicles.
In fact, coolants do not have an industry-wide standards organization or rating system, so some unapproved coolants may contain unspecified additives that could cause harm to the cooling system, including potential engine failure.
Here's a reference to help identify the best coolant for Ford vehicles.
2002 and earlier • Motorcraft Premium Antifreeze/Coolant
2002–2010 • Motorcraft Gold Antifreeze/Coolant
Select 2009–2012 • Motorcraft Specialty Green Engine Coolant
Most 2012–2019 • Motorcraft Orange Antifreeze/Coolant
Select 2018–2019 • Motorcraft Yellow Antifreeze/Coolant
Remember, Motorcraft offers the only antifreeze/coolants recommended by Ford engineers for use in Ford, Lincoln and Mercury vehicles. These products meet specific Ford Motor Company engineering standards and are subjected to extensive in-vehicle testing.
*See dealer for warranty details.
Motorcraft® is a registered trademark of Ford Motor Company.
Motorcraft — your one-stop shop for everything brakes.

 

While the majority of brake jobs focus simply on brake pads, Motorcraft® offers everything your customers will need for a complete brake service. Our full lineup of products includes new brake pads, coated rotors and calipers, as well as hub and bearing assemblies. Each part is built for extreme durability, with easy installation right out of the box.

Additionally, all of our brake pads are dynamometer tested and provide noise-dampening insulators, shims and attaching hardware. Plus, their beveled friction edges or "chamfers" help eliminate vibration for smooth stops.

Our coated rotors offer an anti-corrosive silver coating for a stylish and clean appearance with open wheel designs, and their coating helps inhibit corrosion and helps improve long-term balance.

Motorcraft coated friction-ready caliper housings are 100-percent pressure-tested to help deliver leak-free performance. Plus, their high-gloss coating helps guard against rust and corrosion and come fully assembled with new dust seals, O-rings, boots, bleeder screws, copper washers, slide pins and installation hardware.

Lastly, our hub and bearing assemblies provide over 90-percent coverage for Ford and Lincoln vehicles. They also come lubed and sealed to help protect from water, mud, slush and silt, and the inner and outer raceways are designed to help extend service life. In addition, sensor rings and sensor wires are included to help ensure accurate ABS controller signals, and a micro-ground hub-to-rotor surface helps minimize lateral runout and pedal vibration. Plus, the ABS components and bearing preload are 100-percent tested for added confidence.

Not only will you find everything you need when it comes to brakes, you'll also find what we call the Motorcraft Advantage. This means all our products are competitively priced to suit customers' various budget and vehicle needs, including older and higher-mileage vehicle repairs. Our expanded product lineup provides parts coverage for most Ford and Lincoln vehicles. And we come recommended by Ford Motor Company. Plus, as with all Motorcraft parts, our brake parts are covered by the two-year Service Parts Warranty (SPW), which provides unlimited mileage coverage for Ford and Motorcraft parts, including labor* and with no commercial exceptions.

*Limited labor costs. See your seller for a copy of the limited warranty. Do-it-yourself customers are not eligible for labor reimbursement.

Motorcraft® is a registered trademark of Ford Motor Company.

Give the Motorcraft® Advantage to Your Super Duty® Diesel Customers

As Super Duty® models equipped with 6.7L Power Stroke® Diesel engines (2011-2015) accumulate miles of service, many owners may need turbocharger replacement. 

Short of buying directly through the dealer, the only option independent repair facilities have had for 6.7L turbocharger replacements were third-party offerings, created through reverse engineering. That's no way to build a part.

Now there's another choice: meet the Motorcraft® 6.7L remanufactured turbocharger for Ford Super Duty trucks.

This is big news – a first-to-market Motorcraft remanufactured turbocharger, and the only one that's built to Ford Engineering specifications.

It not only meets the rigorous remanufacturing test requirements of Ford Engineering, it exceeds them. And it's backed by the Motorcraft two-year/unlimited-mileage warranty, labor included,* with no commercial exceptions.

Motorcraft remanufactured turbochargers are built utilizing OEM quality balancing equipment, which provides low out-of-balance specification in the turbocharger remanufacturing industry, helping reduce noise and vibration, and enhancing life span.

It's competitively priced and remanufactured in the USA** … that sure sounds like a win-win situation for both you and your customers.

*Limited labor costs. See your seller for a copy of the limited warranty.

**Assembled in the USA with domestic and foreign parts.

Motorcraft® is a registered trademark of Ford Motor Company.